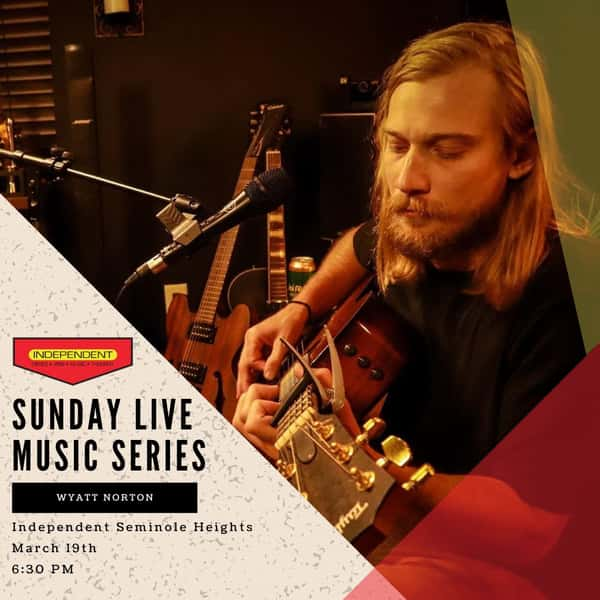 Sunday Live Music Series: Wyatt Norton
Join us Sunday, March 19th at 6:30pm for our weekly Sunday Live Music Series, this week featuring Wyatt Norton!
Wyatt Norton is a St Petersburg, Florida based musician and songwriter. After writing his first song at age 10, he never lost the love for harboring his thoughts into songs and showing them to those who will listen. While blending sounds of Alt-Blues, Americana-rock and indie-soul Wyatt writes songs of reflection, human emotion and hope while hinting towards the continuous forward motion to simply keep on keeping on.